Guiding the Mission
All future investments within USAP are driven by the following guiding principles, which inform and drive all aspects of the design of Future USAP. These principles are a reflection of the broader goals of the National Science Foundation (NSF) and its United States Antarctic Program (USAP).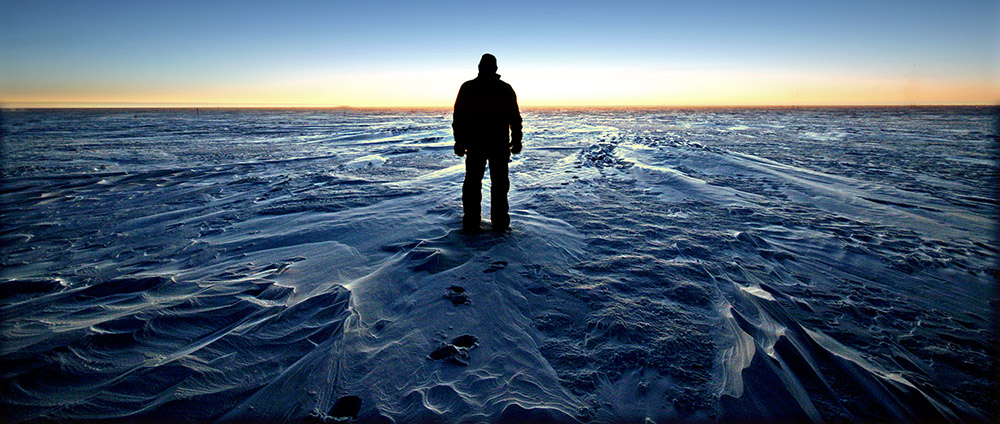 Reflection of the USAP Mission
All long range investment is designed to support and bolster the work of USAP, and it therefore seeks to serve its mission of dynamic scientific inquiry. To that end, for example, any large scale construction and demolition work must be done in a way that minimally impacts the research and science taking place in Antarctica. Machinery and vehicles life cycles are based on serving the long-term mission of the United States presence in Antarctica, not only now, but decades into the future. In this way, Future USAP aims to provide a roadmap for long-term support of scientific research and exploration in the Antarctic.
Promote Environmental Stewardship
The NSF and USAP go to great lengths to ensure environmental stewardship. As a result, Future USAP programs will further this goal through a reduced reliance on fossil fuels and by creating efficiencies that minimize our environmental impact on the continent.
This will be achieved through a number of approaches, including better building design; building footprint reduction; reduction of reliance on vehicular transport; modernized vehicles, gear, and equipment; and communications and information technology. The use or re-use of materials on site will ensure nothing goes to waste, often by repurposing or renovating existing structures. An expanded use of renewable energy sources will also take place as we consider these alternatives, including wind and solar.
Project an Image of Stature, Permanence and Durability
The development of McMurdo, South Pole, and Palmer stations represents not only the NSF as an agency, but the United States as a whole, and therefore must project appropriate strength, organization, permanence, and professionalism in this part of the world. Our long term investments must be demonstrative of the stature of the United States in the global scientific community and must be held world class in its function and appearance.
Is of Its Place
The architecture and equipment must be deployed so it is responsive and appropriate for its immediate surroundings and the continent more broadly. Buildings, for example, should utilize advanced designs and technologies to efficiently withstand the elements and never stand functionally or visually in contrast to the climate or geography of the region.