Demolition of McMurdo Structures Makes Way For AIMS Construction
Vehicle Equipment and Operations Center (VEOC) and New Lodging to be Built
March 4, 2020
A crew has begun demolition of McMurdo Station buildings that are in the footprint of new construction for the AIMS Project. Warehouse Buildings 340, 341, and 342 were on the site where the future Vehicle Equipment and Operations Center (VEOC) will be built, and Dorm 203A/B/C will be removed to make way for a new Lodging Building.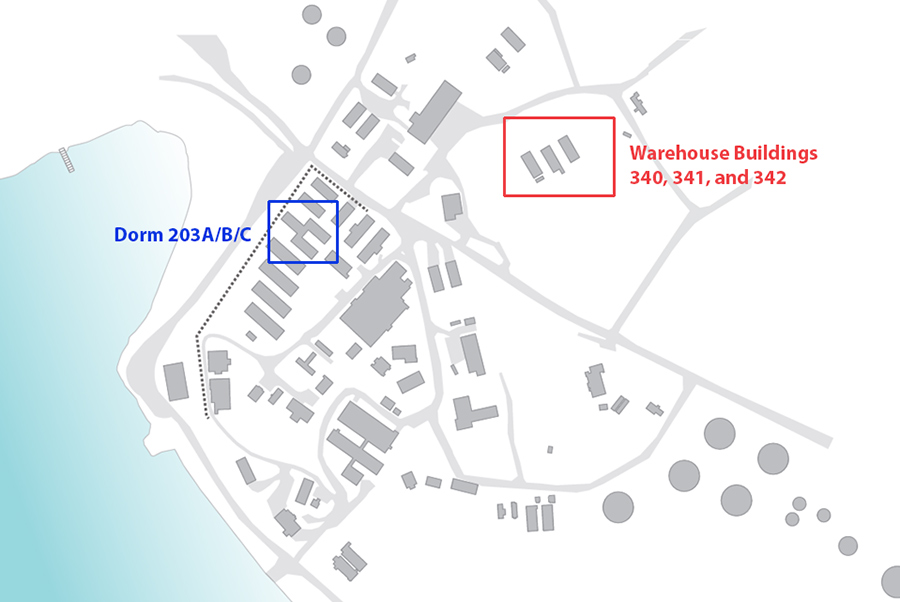 Dorm 203A/B/C will be removed to make way for a new Lodging Facility. The future Vehicle Equipment and Operations Warehouse (VEOC) will occupy the area where warehouses 340, 341, and 342 were located.
The demolition crew has planned for this work carefully to ensure all material from the facilities is packaged for off-continent disposal. While demolition activities are taking place, environmental monitoring will be ongoing to ensure that no waste from the facilities makes its way into the Antarctic environment.
In parallel, work continues on station to prepare the necessary fill material, or aggregate, that will level each site and form the base for future construction. The MV Ocean Giant, MT Maersk Peary, and SLNC Magothy — all chartered in support of Operation Deep Freeze by the Military Sealift Command — just completed the largest vessel resupply of McMurdo. With critical icebreaking support from the USCGC Polar Star, nearly 20 million pounds of cargo and 7.6 million gallons of fuel were delivered. Among the cargo were nearly 10 million pounds of AIMS construction equipment and material.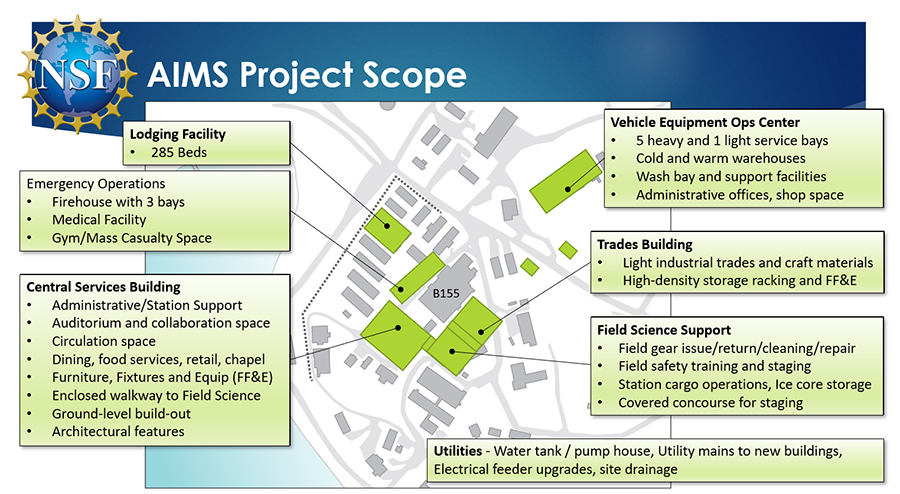 The AIMS Project Scope diagram highlights new construction in green. The phased construction project aims to modernize aging facilities and infrastructure, consolidate functions and streamline transit, increase flexibility and resilience for research, enhance safety, improve operational and energy efficiency, and control increasing operations costs.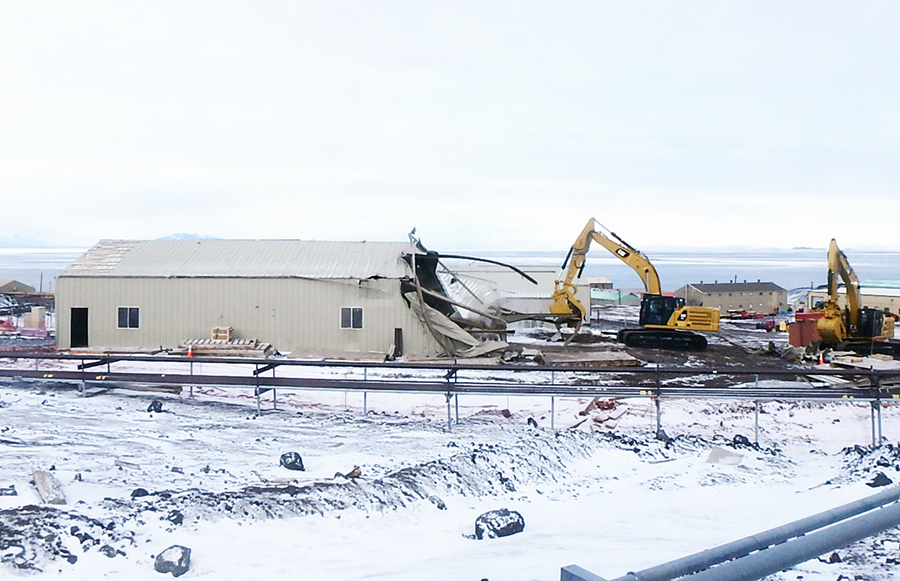 A track excavator disassembles one of the McMurdo warehouses.