Thank You for Contributing to the Success of the AIMS Project
Special Post from Ben Roth, AIA, NSF AIMS Project Manager/Facilities, Engineering Projects Manager
February 7, 2017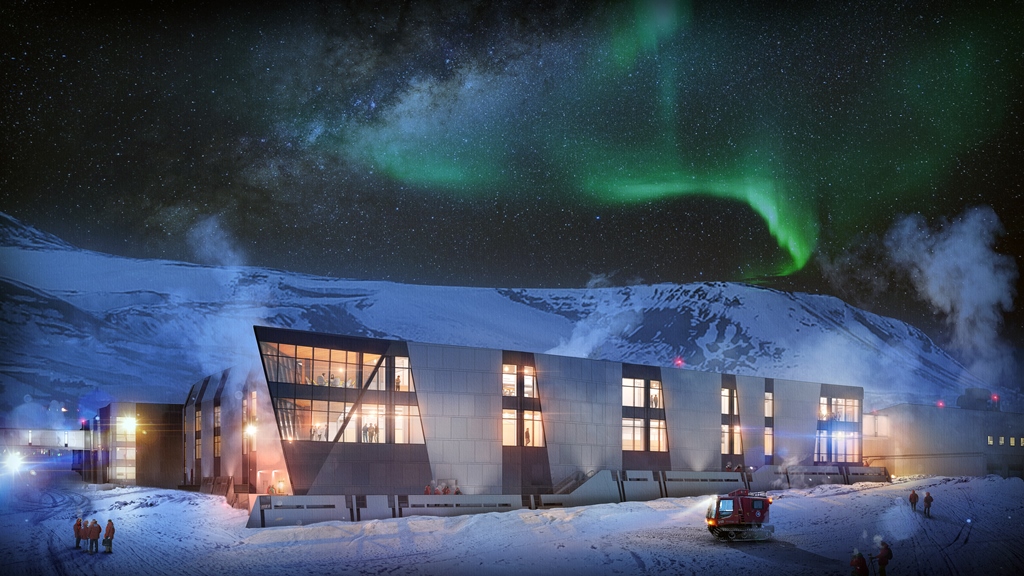 The National Science Foundation (NSF) and the Antarctic Infrastructure Modernization for Science (AIMS) project team would like to thank everyone who has contributed to the development of the AIMS project to date. During the last three years, many USAP participants and stakeholders –including representatives from the science community, support contractors, science support providers, and other government agencies (both providers of services and tenant organizations)— identified critical requirements that were folded in the design of the Core Facility. With such active participation in the design workshops, design reviews, and design review meetings, the project is now better informed and has resulted in a great design.
Beginning with the charrette process and continuing with design reviews, the AIMS design team consulted with our stakeholder groups who will use the new facilities, and tapped into the extensive knowledge and experience of 'on-ice' processes available. You helped us have a better understanding of the challenges you faced, the work around processes you were accustomed to on the ice and, equally importantly, the requirements to facilitate your organization's unique operational processes that will help you meet your mission. The focused group sessions we conducted with each of your groups and individuals proved invaluable, allowing us to confirm the design team had understood the collective requirements and had accurately and appropriately addressed each of the review comments. For the McMurdo Master Plan and the Core Facility, we received and addressed over 5,000 review comments from stakeholders, representing more than 45 different agencies and institutions. We thank you for such active participation and for your continued interest in the project.
We plan to provide updates to all stakeholders as the designs are wrapped up. Again, your input and participation was critical to the management and design teams' ability to develop the designs, and we wanted to acknowledge that on this site. Your new facility, when built, will achieve the goal of not only realizing significant operations and maintenance cost savings, but also creating a facility that meets our stakeholders needs and facilitates the conduct of your important work.
Thank you!
Polar Research Community
Antarctic Support Contract
U.S. Coast Guard
Space and Naval Warfare Systems Command
USAF – 62nd Air Wing
New York Air National Guard – 109th Air Wing
Military Sealift Command
U.S. Army Corps of Engineers Cold Regions Research and Engineering Laboratory
Naval Facilities Engineering Command
Naval Cargo Handling Battalion
U.S. Department of the Interior Aviation Management Division
Joint Task Force Support Forces Antarctica
Defense Logistics Agency
National Aeronautics and Space Administration
National Oceanic and Atmospheric Administration
U.S. Geological Survey
University of Minnesota Polar Geospatial Center
UNAVCO
Fixed-wing and Helicopter support providers