Major Structural Elements Proceeding Well and On Schedule
Apr 8, 2016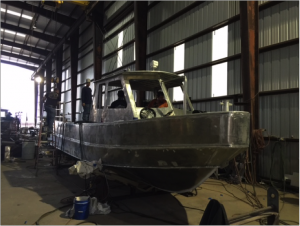 Several weeks ago, we presented the plans to modernize the fleet of small research craft based out of Palmer Station. In the months ahead, the United States Antarctic Program (USAP) will perform sea trails, acceptance and receiving of the first of the two Rigid Hull Inflatable Boats (RHIBs). These RHIBs will provide increased passenger and equipment safety, scientific capability, and boating range. In today's update we are pleased to announce that construction of the first RHIB is proceeding very well and on schedule.
Purpose-Built to Directly Support Multidisciplinary Scientific Sampling Efforts
Feb 12, 2016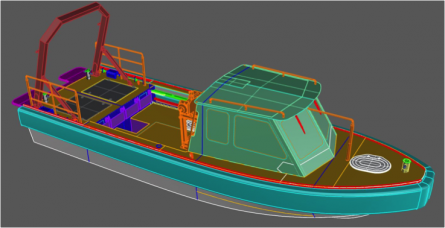 For many years, the United States Antarctic Program (USAP) has utilized Palmer Station as a hub for its marine research activities. A key component of this research has been the use of small, short-range, inflatable boats to conduct nearby deployments. While these craft have served Palmer and its research community well, the need for a longer-range, more capable scientific vessel has become apparent. This led to a recommendation by the Blue Ribbon Panel (2012) that a new fleet of dedicated craft be pursued to meet the future needs of the station. This jumpstarted the development of the Rigid Hull Inflatable Boat (RHIB).